Cardia sets up a perfect print and cuts out the guesswork.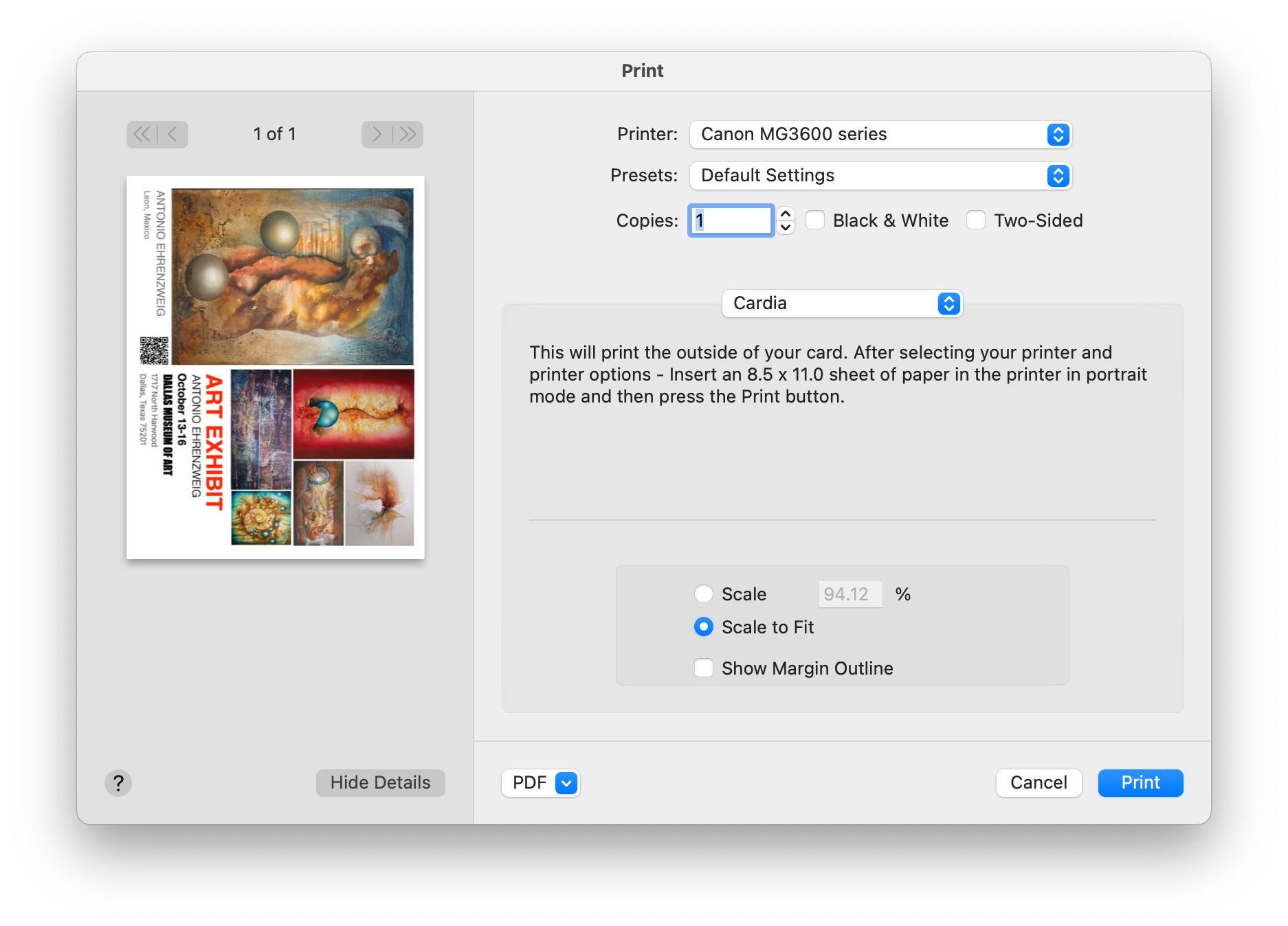 Cardia makes printing greeting cards, brochures, invitations, postcards and more easy! No complicated and frustrating setup trying to send your artwork to your printer. Cardia aligns everything for you and walks you step by step through the printing process.
Cardia is simple to use and uses the Macintosh skills you already know. No steep learning curves - just drag and drop to build your cards and brochures. No nonsense to get your cards to your printer.
It's as easy to use your own art and photographs from your computer as it is dragging images from the internet. Even generate your own QR codes and add them to your cards so your customers and friends can find you.
Output your work to your own printer or save your projects as a .PDF and take them to a print shop for larger print jobs. Let your imagination go wild. If you can imagine it - Cardia can print it!
Consider this. Do you want to pay $240 a year for Photoshop and then fumble around all afternoon trying to get a card to print - Or use Cardia and start printing cards right away?
Designed exclusively for macOS, Cardia integrates seamlessly with Mojave through Ventura
Cardia is a Universal app that is fully optimized for Mac devices with Apple Silicon
Email support and help is available 7 days a week
Developed by Macintosh fanatics that have been around since the beginning
Insanely great software!